Total Elardus Park
Your ONE STOP Energy Supplier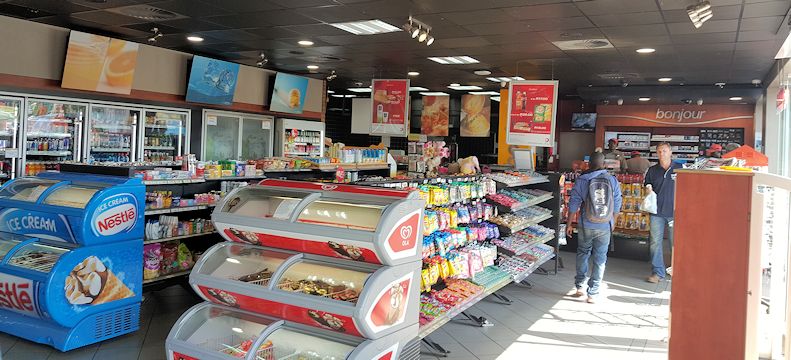 "I'll meet you there" is the way many people refer to Total Elardus Park. "That petrol station with the gas man and large variety of wood" is another way. And most people leave Total Elardus Park with a smile. That's the way we prefer it.
It's at the core of how we run our business. Customer delight. There are many things that can catch your eye when you first drive into Total Elardus Park. The immaculate gardens, the bright orange gas man declaring "WE HAVE GAS" (and we always, ALWAYS do), the friendly petrol attendant waiting for you at an open pump, ready to serve you with a smile.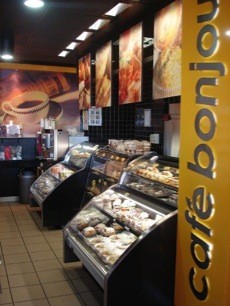 Total Elardus Park provides the latest in clean fuels – Unleaded 93 and 95, Diesel 50ppm and 500ppm. You're car will be smiling from side mirror to side mirror once you've visited the car wash.
You will of course not be left out of the smiles brigade when you've stepped into the Bonjour convenience store. Chips, cold drinks, cigarettes, cell phone airtime, chocolates, sweets and the Café Bonjour take away and bakery.
There are many reasons to visit us, convenience, quality and high standards. But the best reason is because we personally invite you to come and say hello to Bertus and his management team. We would love to meet you, you are after all, our customer.
We sell Fuel (unleaded 93 & 95), Diesel (50 & 500ppm), A large variety of Wood, Sell and fill all sizes of Gas Bottles etc. at competitive prices and a variety of other products from our convenience store.
We also rent out and sell trailers and wash motor vehicles while you wait in our beautiful garden seating area and the children play on their play tube, and also offer a variety of garden necessities like compost, pebbles, top soil and much more.